Defending John Muir's Legacy
|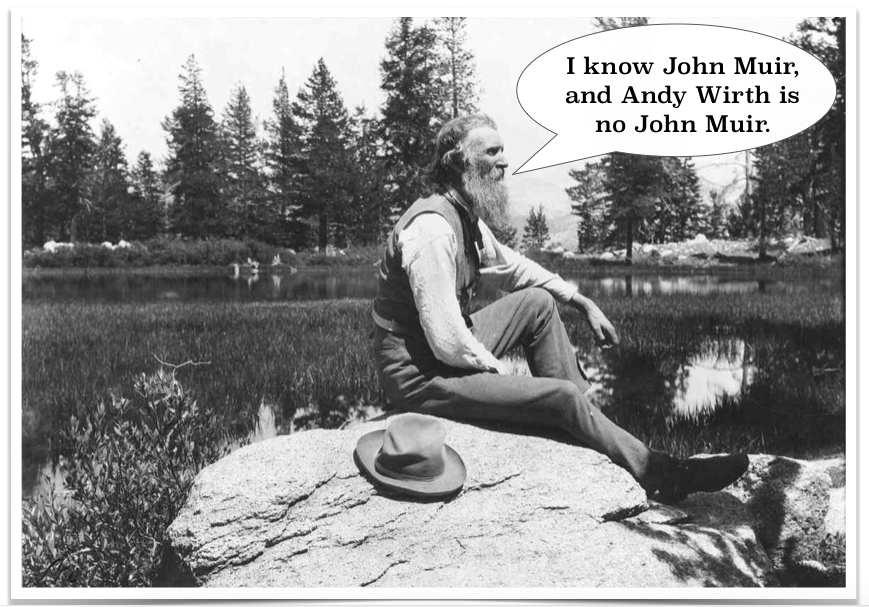 We received a copy of an email this week, and we're happy to publish it here. In a nutshell, the Sierra Club comes forward with their thoughts about the proposed developments at Squaw Valley and Alpine Meadows, and about Andy Wirth's use of John Muir in support of his development plans :
Subject: John Muir and your proposed over-development of Squaw Valley

Dear Mr. Wirth:

You invoke the legacy of John Muir as you pursue destruction of his beloved Sierra, and we are asking you to stop.

Sierra Club does not own a copyright on John Muir; his legacy is shared by all.  But we do celebrate his role as a founder of Sierra Club and feel a sense of responsibility to ensure the integrity of his name.

The1 latest edition of Squaw magazine begins with an open letter in which you repeatedly quote Muir and seek to wrap yourself in his legacy.  But the magazine goes on to tout your proposal to mechanize the wilderness – with a gondola through land federally designated as Granite Chief Wilderness.

We understand the gondola as only one of your destructive proposals; you also seek entitlements to urbanize Tahoe's Squaw Valley with a series of ten-story tall highrises and, amazingly, a massive indoor water park.

You insist on seeking to associate yourself with John Muir when, clearly, your development schemes represent the misguided destruction he fought to keep from diminishing the irreplaceable value of our namesake mountain range, Muir's beloved Sierra.

Local Sierra Club representatives have already joined Sierra Watch and others to ask you to pull your proposed gondola from the wilderness and have urged decision-makers to deny approval of your highrises.

If you continue to pursue those projects, we ask that you, at least, stop invoking the name of John Muir as if he were on your side.  He's not.

Sincerely,

Bruce Hamilton
Deputy Executive Director
Sierra Club
San Francisco, Calif.
Bravo Mr. Hamilton. Thanks for taking a stand.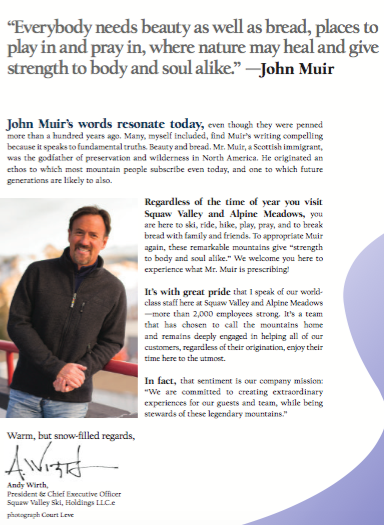 See the full copy of the online edition of Squaw magazine here.
1 We changed this word from "In" to "The" as it made better sense. Just being transparent about that one change. We make little mistakes like that too.