Squaw Valley Timber Plan Will Improve Community Safety And Offer New Terrain
|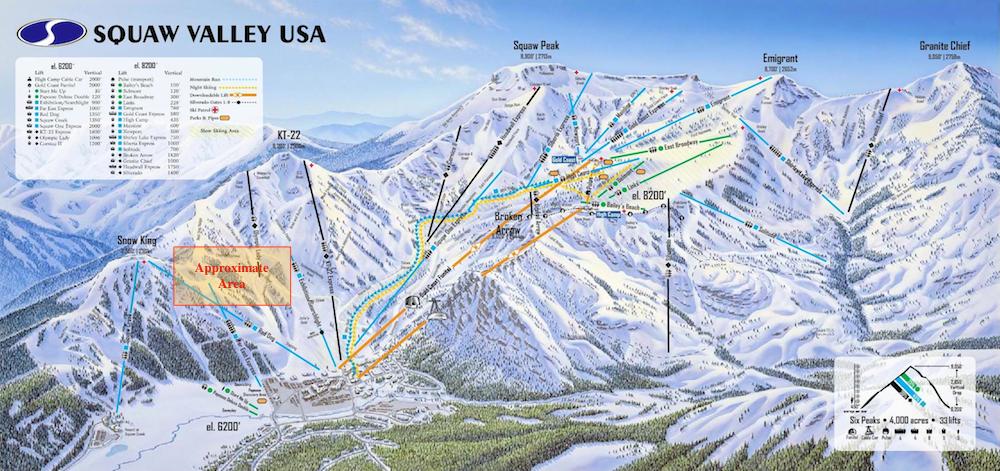 Kudos to the mountain manager at Squaw Valley, Mike Livak, for making a move that will enhance the on-mountain experience, while also offering the Village some meaningful fire protection in the event of a large wildfire. The Timber Management Plan announced today will remove as many as 5,000 dead or diseased trees on the lower mountain in the Red Dog area. In addition to thinning the trees to offer a reasonable fire break, the cutting will clear up to 100 acres to provide some glade skiing.  The area was previously unaccessible to skiers & riders due to the dense forest and downed timber.
"This effort will result in the creation of new, gladed tree skiing for our guests, and will ultimately feel like a terrain expansion due to the new access," said Mike Livak, executive vice president of Squaw Valley | Alpine Meadows.
The three new glades will offer skiers and riders a path down the mountain besides the dreaded long traverse on Champs Elysees. Specifically, the three new funds will be named Red Dog Glades, Paris Glades and Heidi's Glades. Traffic on Champs Elysees is one of the reason skiers and riders dread Red Dog in the early season. During low snow periods, access to the new glades would still be limited as snowmaking in the bladed areas would be unlikely.
Work on the project is expected to begin soon, with a goal of completion to make the new glades usable for the upcoming season. All trees will be removed by helicopter to avoid damage caused by skidding and to prevent the need for building access roads. Many of the trees will be sold for the timber value, while other debris will be chipped for use on the mountain.
"The current drought and the King Fire bring into sharp focus the issue of forest health and how it affects our community right here in Squaw. Thinning provides valuable benefit by effectively utilizing the available water for the most viable trees, and the removal of dead or diseased trees dramatically reduces the risk of fire. While this work is expensive for private landowners, our community will benefit from Squaw| Alpine's investment in fuels reduction and forest health and I commend the company for doing the right thing," said Peter Bansen, Squaw Valley fire chief.
Again, we offer kudos to mountain manager Mike Livak for taking a big step toward improving the on mountain experience for Squaw Valley skiers and riders, while also achieving a more "fire-safe" community.