Mid-Week Chill…And A Pray For Snow Party
|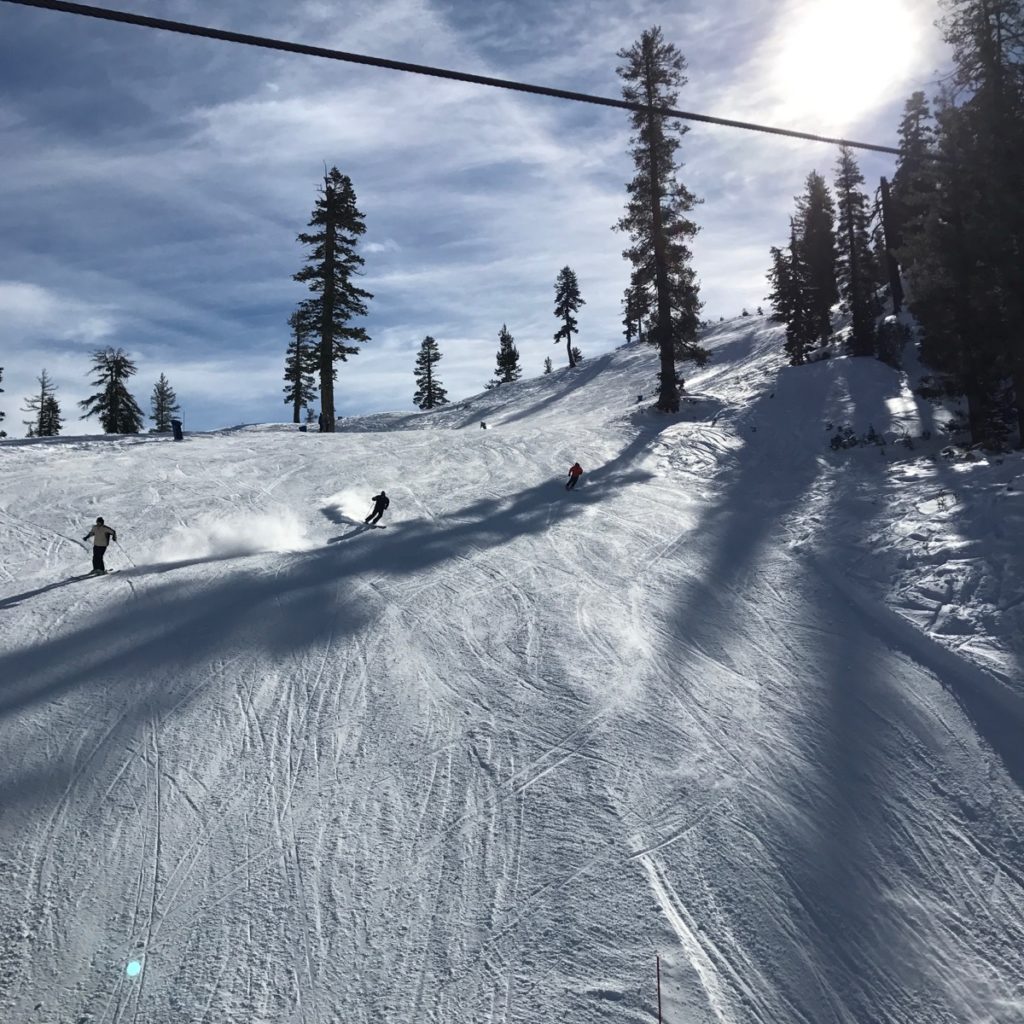 Alpine Meadows was back to its midweek chill today. Temperatures were brisk and many skiers and riders headed over to the other side of the mountain, where there were some lifts open that people like. We thank them for that.
Groomed on piste conditions were delightful today. Werner's was also looking very skied in, offering small soft moguls. Charity was getting close to that state. Other off piste terrain was pretty stiff and not very user friendly. The exception was the one guy that I saw that took an extra long traverse to Hidden Knolls and came out smiling.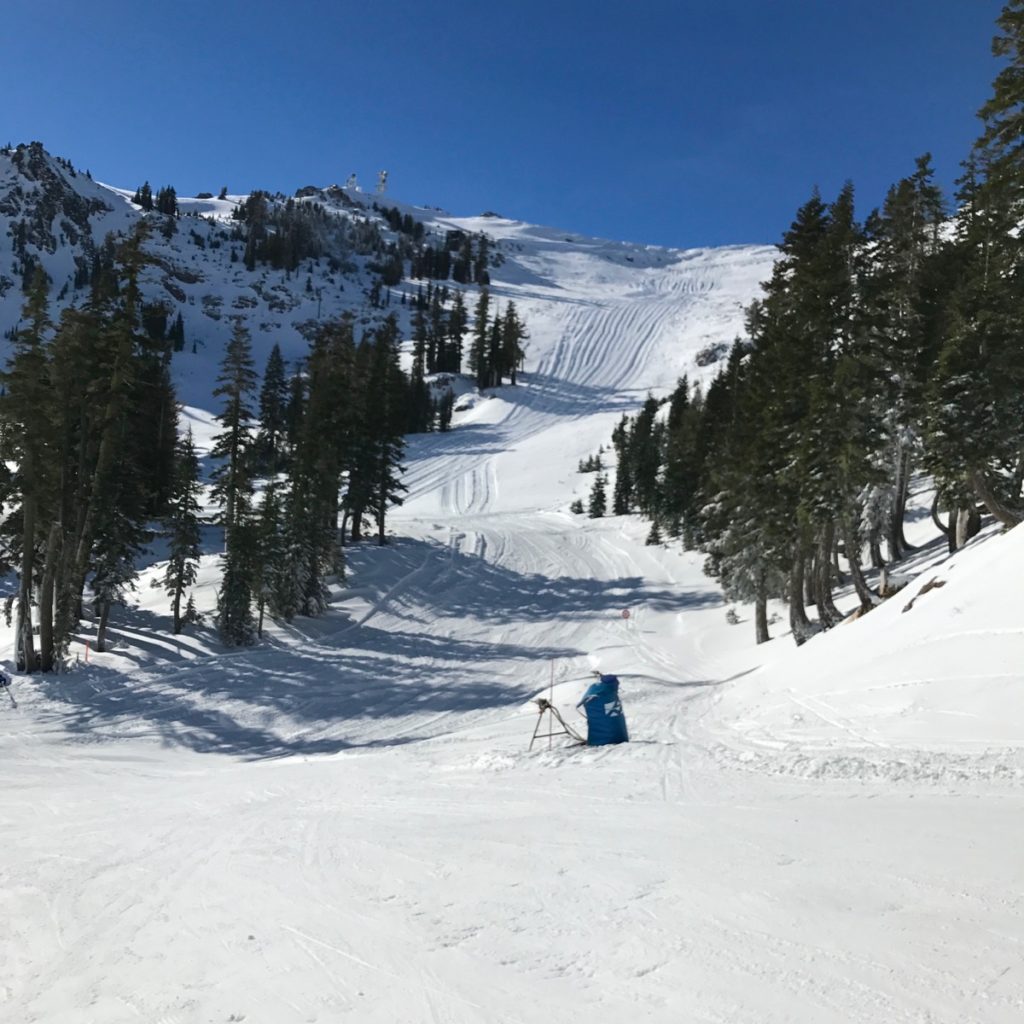 Groomers did a rough pack down on Alpine Bowl yesterday. There's supposed to be a strong east wind over the next two days with a potential for scouring, hence the effort. A bit of work was done overnight on building a loading pad at Summit, and there's another large stockpile of snow in parking lot #3. There's still chairs on the rack at the base of Summit, and summer wrappings are still on the chairs – so a Summit opening before the weekend looks less likely, especially with much less mid-week pressure at Alpine.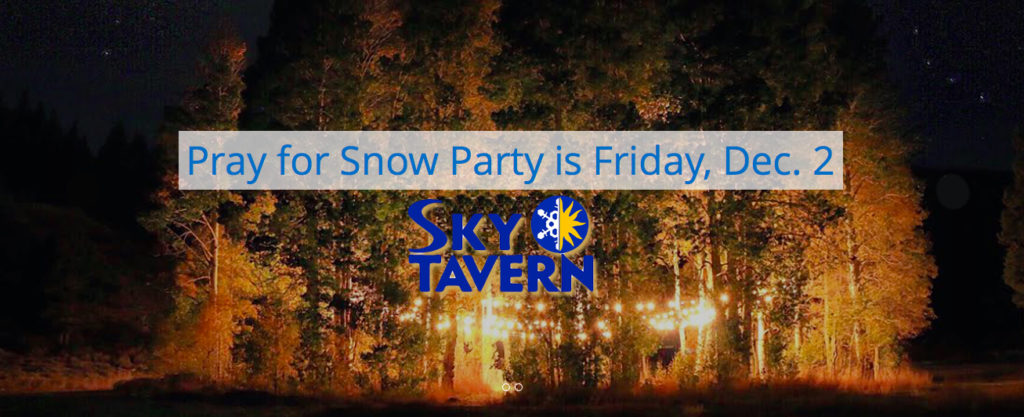 This Friday, December 2nd, Sky Tavern will be hosting their "Pray For Snow Party" from 6-9 PM. There will be a giant bonfire dubbed "Burning Dude", drinks, food, smores, and more. At 7:30, Matchstick Productions "Ruin and Rose" will show, presumably in the lodge. Sky Tavern offers youth ski teams and race programs that are affordable for the masses. Your support allows them to offer the programs to kids that otherwise may never get a chance to ski or ride. I've been proud to volunteer my time for Sky Tavern events many days over the last several years. If you really want to talk about the soul of skiing, it's been at Sky Tavern since 1948. Admission for the event is only $5, but be sure to bring extra money for food, beverages, a raffle and some auctions. The Sky Tavern ski area is located on the Mount Rose Highway, less than two miles below the Mount Rose ski area.  More information about the event is here.