I am actually quite sick of hearing about the CPC Seasonal Forecast released last week, which predicted that parts of California will see a dry winter again this year. If one more person asks me whether or not I am concerned about another bad ski season, I would like to throw a snowball in their face. There's some good positive weather signs that it might just be possible.
In fact, there is currently very little similarity between the shorter term 16 day GFS forecast and the seasonal forecast released by Accuweather last week. The Pacific NW is looking pretty darn wet with that huge trough hanging out near Alaska. This is vastly different that the conditions we were seeing last fall, where a blocking high pressure system sat in the  Gulf Of Alaska. Sure, there is a ridge over the Rockies that is preventing storms from fully moving in just yet, but the current GFS shows we will be far better off than Utahrado in the upcoming weeks.

While we're talking about the longer range forecasts, the JAMSTEC seasonal models were also quietly released last week. We've never really talked about the Japanese weather model here before, but it's been catching a lot of attention in the weather world. It correctly predicted the Ridiculously Resilient Ridge scenario last year and predicted a very dry year when the US NAMME was calling for a very wet year. We like the look of the JAMSTEC for this season.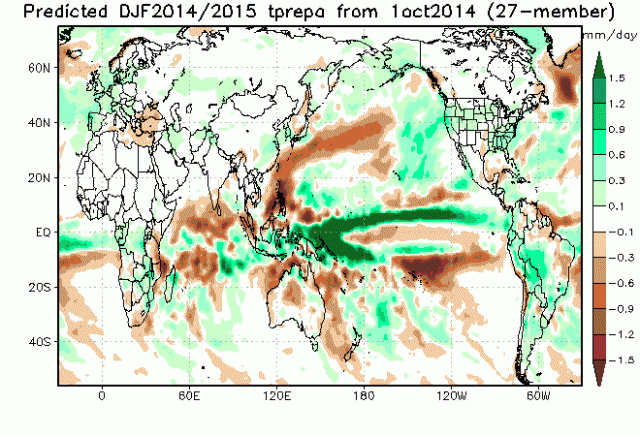 But what we really wanted to talk about was some of the shorter term forecast tools, as they are far more reliable in looking at what to expect in the near range. The Madden – Julian Oscillation (MJO) seems to be heading solidly into Phase 1, which is the first of several phases that generally lead to more wet conditions on the west coast. The MJO remained relatively neutral and unpredictable for almost all of last season. The question is, will it continue to move in its normal oscillation or will it do some of the crazy retrogrades and returns to neutral we saw last season?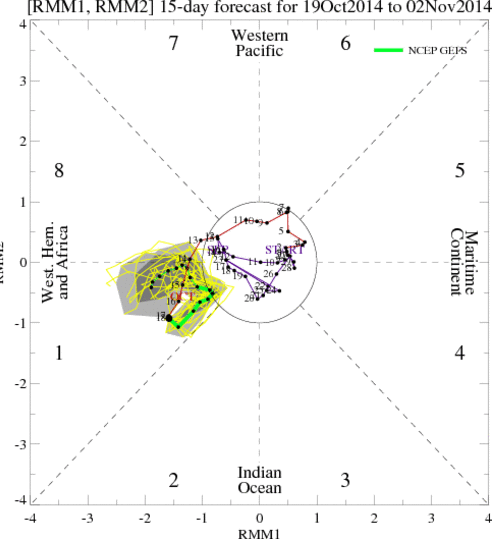 Lastly, the Pacific North American Index (PNA) is looking nice and negative again, with all members of the ensemble showing it negative by early November. Essentially all that says is that all of the models are seeing a trough in the Pacific instead of a ridge. It's been a very reliable indicator that storms are possible.

In super simplistic terms, you have to have a low pressure trough for energy and moisture to provide for precipitation. Having one, but not the other, does not lead to good storms. The MJO says the moisture will be there and the PNA says the trough will be there. Winter is coming, we just have to be patient.