Ever since we officially started UnofficialAlpine.com, back in 2008, our mission has been the same. We want to create a community of skiers and riders that have a passion for sliding on snow. Over the years, our readership has grown immensely, and our coverage has grown to cover 5 mountains. But we're deeply concerned by the trends in the industry overall. The graph spells it out too clearly. In the late 70's there were roughly 735 resorts in the US. By last season, that number was down to 470. Although the decline in skiers and riders is more difficult to track, in simplistic terms, the Boomer generation is getting out of the sport much more quickly than Generation X and Y are entering the sport. Why is that happening?

All of the above would be the correct answer, except we probably need to add in several more choices to have a completely correct answer. It's a complex issue, but it's one that some of us worry about.
Some of us just need to be on the hill. It's likely that our parents took us out to some local hill with a rope tow until we developed the passion for snow, and we did the same for our kids. For the better part of 40 years, I have spent every Thanksgiving, Christmas and Easter vacation skiing with my family. It's what we do, and we know that many of you do the same. We hope our kids will get the same opportunity for generations to come.
We don't have all of the answers on global warming. It's not to say that we all can't do our part, but it is certainly a bigger problem than we can address in a couple of posts on a ski blog! But we believe we can have an impact on choices A, B, and C, especially because we believe they are all related.
More and more, resorts are becoming more about the "out of boot" experience, and not just about sliding on snow. More and more, ski hills are owned by real estate developers instead of skiers and riders. More and more, there are fewer options available for where to go skiing and riding. More and more, those options are getting either further away from home, or they are getting too expensive for middle and lower class families.
While this is of great concern to those of us that grew up skiing and riding, it seems to be of little concern to the few mega-corporations that own most of the ski areas in the US. We're not just talking about KSL here, which is actually a relatively small player in the industry. While the mega-corporations may be okay with selling a million cheap season passes, they're more concerned about selling real estate, and not to the local skiing population. They're more concerned about selling a vacation experience to anyone that is willing to part with large sums of money. Evidently, it's pretty lucrative, as the expansion of Vail Resorts over the last few years has proven.

What does that mean for us? To our benefit, it often leads to cheaper season passes, and those passes work often work at several resorts, scattered across the region, or maybe across the world. But overall the experience of sliding on snow is becoming more and more expensive and more and more exclusive. The costs of rentals, lessons, team programs, and food and beverages has soared to bolster the income of resorts that can't cover costs with lift tickets and pass sales. When the investors still insist on a return for their investment, resorts simply curtail the number of operational lifts or shorten the season to maximize profit.
The snow industry will not survive if every resort looks the same, skis and rides the same, and offers the same short season. Pretty soon, the only thing that will separate the mega-resorts is the "out of boot" experiences. Who will win that race? Will it be the resort with the mega-indoor water park or the one with a full mountain roller coaster? At what point will the resorts become just another cruise ship experience, where the focus is on the all you can eat buffet, shopping and an occasional "on mountain" excursion?
We know what's missing. We believe that the survival of the snow industry depends on maintaining a stratification of ski areas or resorts throughout the US. In the last year, community ski areas have been a hot topic. My bookmark list is full of articles on the topic, and we'll be sharing those in Part 2. But the Community Ski Area Survey, sponsored by the Mountain Rider's Alliance and SkiEssentials.com, last year made a couple of very important points:
• More than 70% of the 1400 respondents learned to ski or ride at an area with a vertical of less than 1600 feet. Of those, more than 60% learned at an area that was a "mom and pop" owned ski hill

• Only 10% of the respondents learned to ski or ride at a mega-resort with a vertical of 2500 or more than 12 lifts
We don't see that trend changing any time soon. The average price for a day ticket now tops $100, and a lesson and rentals will easily add another $200. Are people willing to pay that much to try out the sport? Apparently some people are, but will it be enough to keep the sport alive? We think it's unlikely. The snow industry needs to make sure that, as skiers and riders, we have as many options as possible for accessing the sport. We believe there are three essential "layers" of snowsports areas required to keep the sport alive.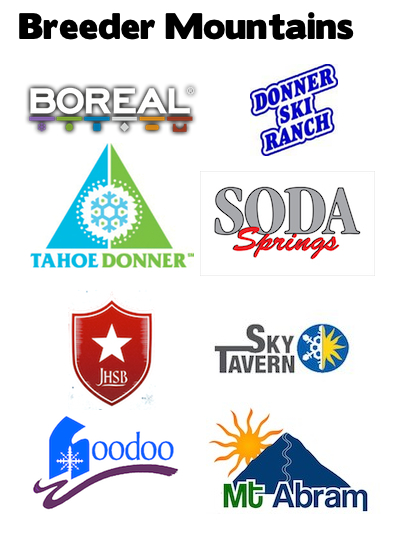 • Typically local mountains that serve a community and day trippers
• Affordable day tickets
• Limited but affordable lessons
• Limited or no onsite rentals
• Limited advanced terrain
• Basic food and beverage services
• Hardware based terrain parks
• Often supported by community or public funding
• Typical patrons will be there as little as a few times a season to as much as every weekend.
---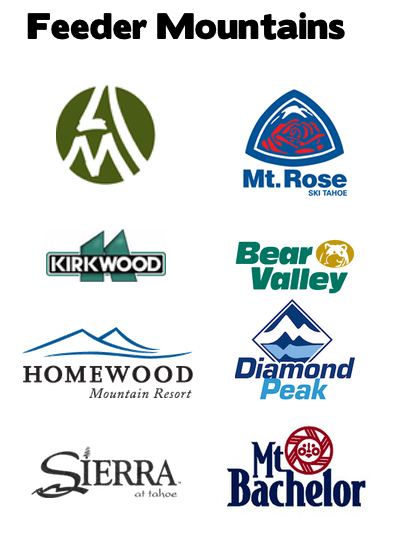 • Supported primarily by locals, day trippers and weekend warriors
• Affordable day tickets
• Affordable lessons and rentals
• Affordable team programs for kids
• More varied food services
• Developmental terrain park features
• Support the surrounding communities
• Typical patrons will be there 12-18 times per season, but locals may be there more than 100 days per season
---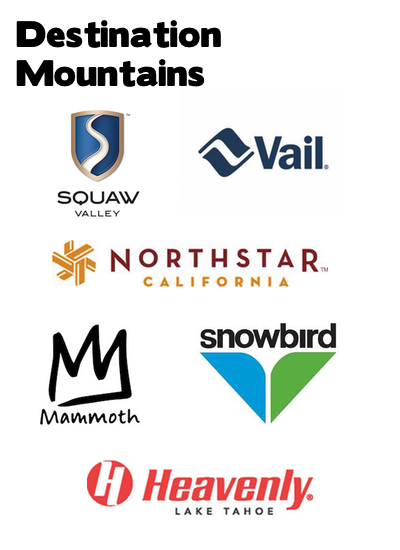 • Supported primarily by destination skiers staying at the resort
• Visitors arrive primarily by air from other regions or out of the country
• Cheap passes encourage longer stays at the resort
• Focus on longer stays to sell "shared ownership" properties
• Provide a wide variety of "out of boot" amenities to encourage visitors to stay on property
• Offer "world class" experiences in housing, dining and on-mountain services
• The focus on "off season" activities may be greater than skiing and riding as the typical peak ski season extends only from mid-December until early March.
---
Unless we strive to maintain this stratification, the sport of sliding on the snow is likely to continue into a downhill spiral. Skiing will become something that the rich do as a novelty, taking a few runs a day while staying at their little place in Tahoe, which they own 1/26th of the year. Those of us that can't afford the price of admission will learn about backcountry skiing or move on to other places. While that may be acceptable to some of us, for many of us it's worth the effort to create change.
It's easiest to just sit back and say change is impossible. It's not. In Keeping Snowsports Alive, Reversing A Trend: Part 2, we will be taking a look at what other communities are doing to protect the smaller areas. We also have some suggestions about what we can do ourselves to protect skiing and riding for the masses.