Wirth Delivers His Latest Proclamation
|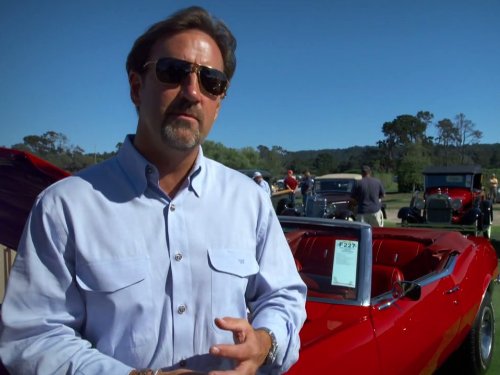 Last week the Placer County Local Agency Formation Commission finally released the Preliminary Draft of the Comprehensive Fiscal Analysis for the incorporation of Olympic Valley. A local group of concerned citizens and residents, known as Incorporate Olympic Valley, has been working on bringing the incorporation to a public vote over the last 2 years. If you've been reading UnofficialAlpine.com over that time, you're well aware that Squaw Valley Real Estate, Squaw Valley Ski Holdings and CEO Andy Wirth are scared to death about letting locals assert control over what happens in Olympic Valley.
We received our copy of the Preliminary Draft CFA from Placer County last Thursday and were surprised that the independent contractor responsible for the study, RSG, had indeed arrived at a preliminary conclusion that the town may not be fiscally viable. Surely that raised a lot of questions in my mind, as the fiscal viability seemed like a slam dunk. But as much as I have watched the process over that last two years, I am certainly not any sort of expert at government finance. We decided that it would be best to wait until either Incorporate Olympic Valley (IOV or the pro-incorporation group) or the Save Olympic Valley (SOV or the anti-incorporation group) fired the first shot.
As it turns out, neither of them fired first. On Friday, a press release arrived from Squaw Valley|Alpine Meadows with a statement from CEO Andy Wirth. As we have noted here before, Wirth's statements were neither pretty nor entirely accurate. We can't even say it was a true press release, as the entire release consisted of just two "sound bites" from Wirth regarding the preliminary draft CFA. The sound bites were entirely out of context and were not surrounded by any useful information about why Squaw Valley or CEO Andy Wirth even cared about the incorporation effort. It seems as if Wirth was only focused on a mad dash to be the first one to say anything, rather than actually delivering a thoughtful message. This release comes across no better than the last release that slammed Sierra Watch's Tom Mooers, and others we've seen in the past. Who is screening these e-mails before they get sent? See a copy of Wirth's release.
We weren't the only ones that noted the unprofessional and incomplete  press release. The rapidly growing Death Of The Pressbox blog analyzed Wirth's statement in their latest post Saturday, titled "Andy Wirth kicks off the summer by sharting all over Olympic Valley community". While the content is acerbic and not at all kid-friendly, it gets right to the point.
Subtlety is not one of Squaw Valley CEO Andy Wirth's strong suits. Add writing a cohesive sound bite and good timing to that list. – Death Of The Pressbox
If you're a fan of Andy Wirth, you're not going to like that piece. But the message it delivers is important. Not only is the message from Andy skewed and inflammatory, but the logic used by Wirth in denouncing the incorporation effort is also flawed. DOTPB notes that if the town of Olympic Valley cannot possibly be viable based on one source of income, Squaw Valley, how can Squaw Valley Ski Holdings, lead by Wirth, be willing the risk the billions of dollars from KSL Capital investors on an oversized Disneyesque monstrosity, that Wirth himself suggests could lead to the failure of the town.
Ultimately, it's important to note that the Preliminary Draft Comprehensive Fiscal Analysis is just that, both "preliminary" and  a "draft". Both of those words suggest that the CFA is a live document that will change over time. In fact, the revenue neutrality negotiations, one of the biggest factors of the equation, haven't even begun yet. There are many questions regarding the CFA, starting with the very last minute change that lead the CFA being handled by RSG instead of Citygate, the firm initially selected to conduct the analysis.
The key issue here is, who we can trust with the future of Squaw Valley and the surrounding communities of North Lake Tahoe? This is just the latest in a string of deceitful and anti-community behavior by first time CEO  Wirth and Squaw Valley. Let's look at the history:
• Wirth has attacked members of the community that oppose Squaw Valley's plans or favor the incorporation of Olympic Valley
• Squaw Valley and Wirth have not kept promises made in 2011 to protect the separate identities and characters of Squaw Valley and Alpine Meadows
• Wirth secretly (or not so secretly!) made efforts to gain the support of local non-profit organizations to vouch for his credibility
• Wirth also made efforts to gain support from local athletes that would support the Village At Squaw Valley project or personally vouch for Wirth's credibility. While evidence of that support is pathetically transparent, it's important that several athletes refused to "sign on" to the efforts.
• Squaw Valley has contributed nearly $500,000 to Save Olympic Valley campaign to fight the incorporation effort and thwart local control of the community.
Ultimately, the battle over the incorporation in Olympic Valley is not done yet. Spock has not yet appeared with his tricorder to announce "It's dead, Jim", and we don't believe that Andy Wirth is a credible source to make that proclamation either. We look forward to hearing from the Incorporate Olympic Valley group soon.
No matter how you stand on the incorporation of Olympic Valley, one message is clear, we cannot trust that KSL Capital, Squaw Valley or CEO Andy Wirth are the right people to be making decisions about the future of the North Lake Tahoe area.