Commentary: Can Tahoe Really Handle More?
|
The following is commentary. You're not obligated to read it. There are other blogs out there…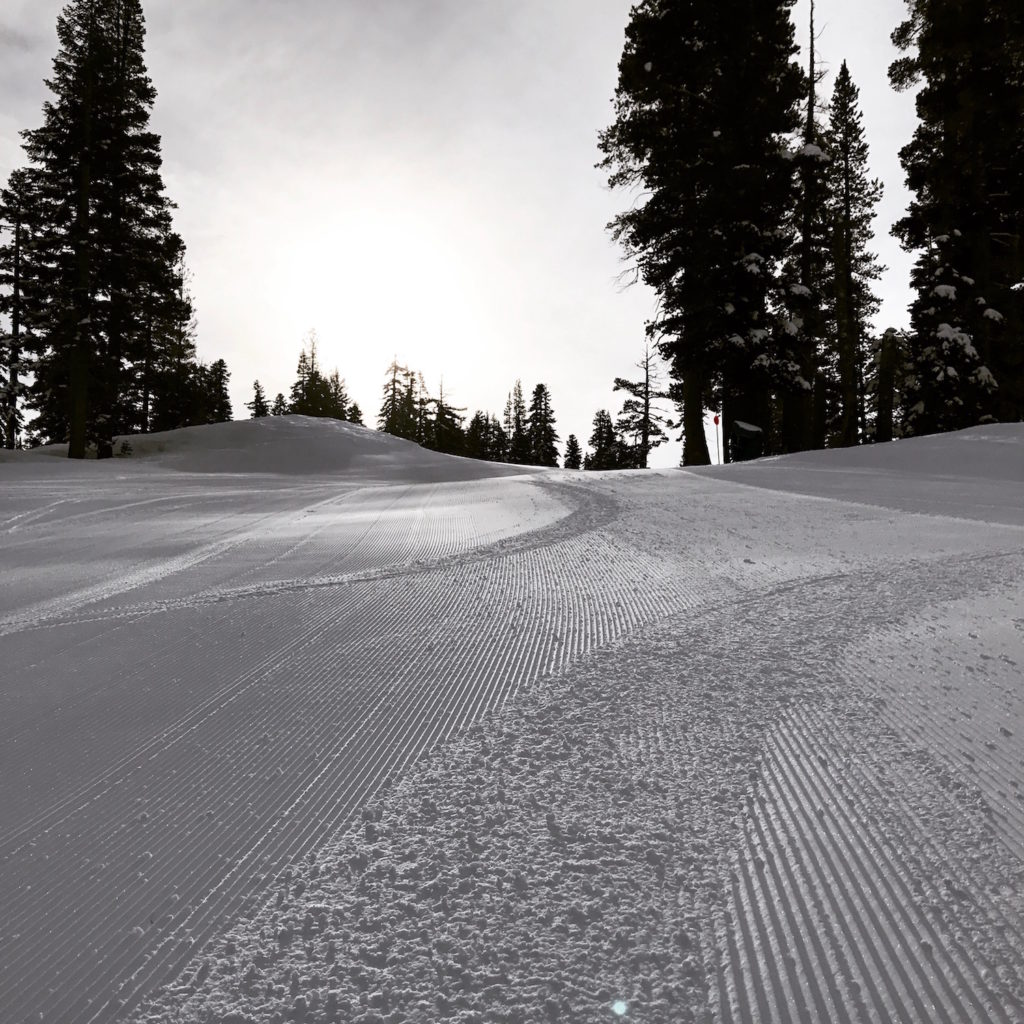 It was another pleasant and awesome day ripping groomers at Alpine Meadows. Once you found your personal line, it was possible that you could not only set the first tracks, but also the second, third and fourth tracks. It was a similar experience last Thursday, except that it was an amazing powder day. Just. Sublime.
Pick any day in between though and it was a far different story.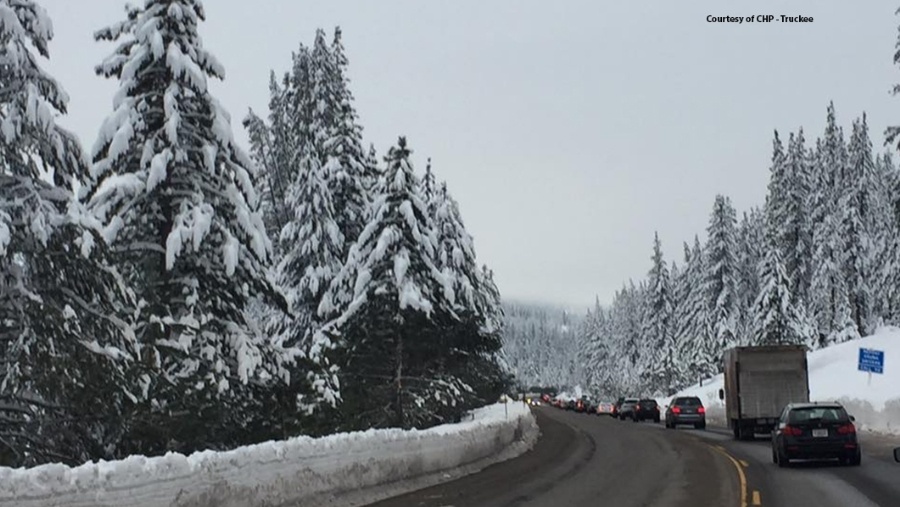 Fortunately, Alpine Meadows was blessed by the fact that coverage on the mountain was far better than it has been at any time over the past few years, allowing crowds to spread out and keeping smiles on people's faces. But it wasn't all grins last weekend. There was a fair share of commentary on various social media sites about long lift lines, long food lines, long shuttle times, lack of parking and traffic on Highway 89. This picture, taken somewhere along the road on the Sherwood side summed up many people's feelings.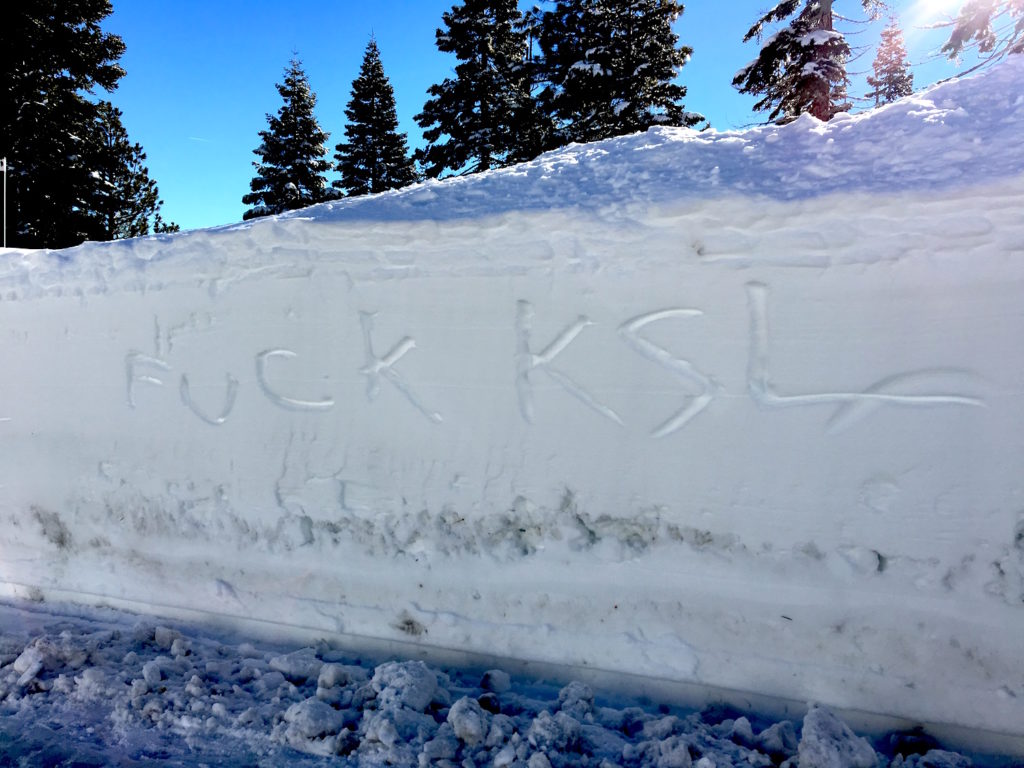 You really can't just say that it was just because of the holiday weekend, because the weekend before that, there were similar traffic jams, lift lines and parking issues. The "KCRA effect" is already there with another storm cycle in place for the upcoming weekend as well. We expect more of the same will be happening by Friday morning.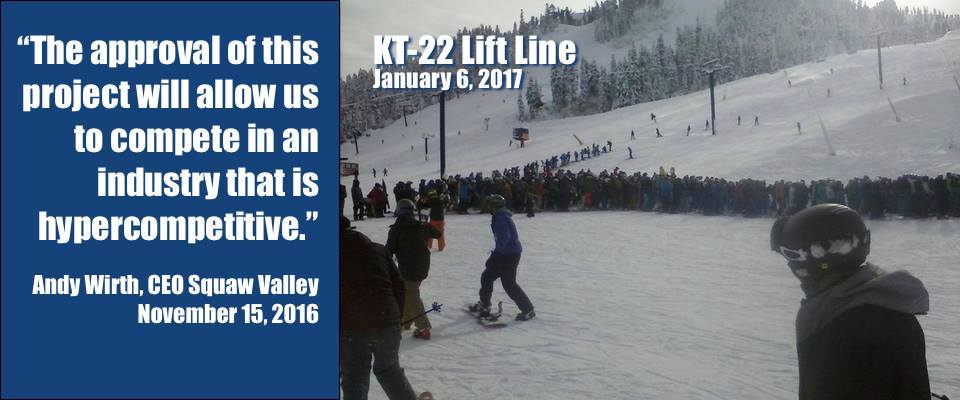 The Friends of Squaw Valley group called attention to the issue with this picture posted last week. Squaw Valley and KSL Capital received entitlements to build nearly 1500 more bed spaces, an indoor waterpark, countless square feet of new commercial construction and more over a 25 year period. While the EIR estimated that travel times would increase only a minute or two due to the increase development, it's clear that is not going to be the case. The addition of the proposed gondola, the multiple new housing projects in the planning stages around Alpine Meadows and Olympic Valley will only continue to ensure that more crowds will be here, more often.
It's not just the proposed development. Several different sources have reported that SquAlpine sold about 30% more season passes this year than last year. It shows.
Do we really want to be in a place where there are crushing crowds every weekend, during every season throughout the year? Let's remember that although the current new snowfall makes everyone giddy with delight, we have to remember to protect what we love…from being over-loved.